After you complete the Tutorial upon your first log-in, you will spawn in a busy area surrounded by a whole host of NPCs, players, sounds, and buildings. Arguably the most important building - and the one we will be focusing on right now - is just to the right of the Boros NPC near the walls of signs.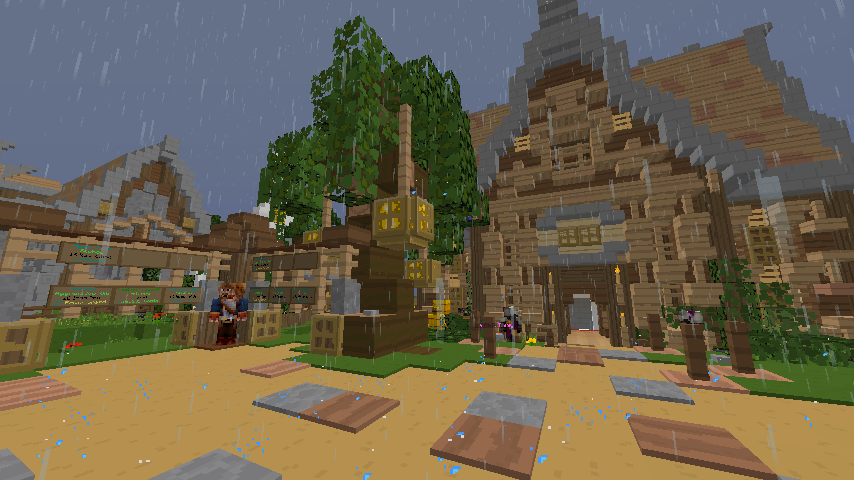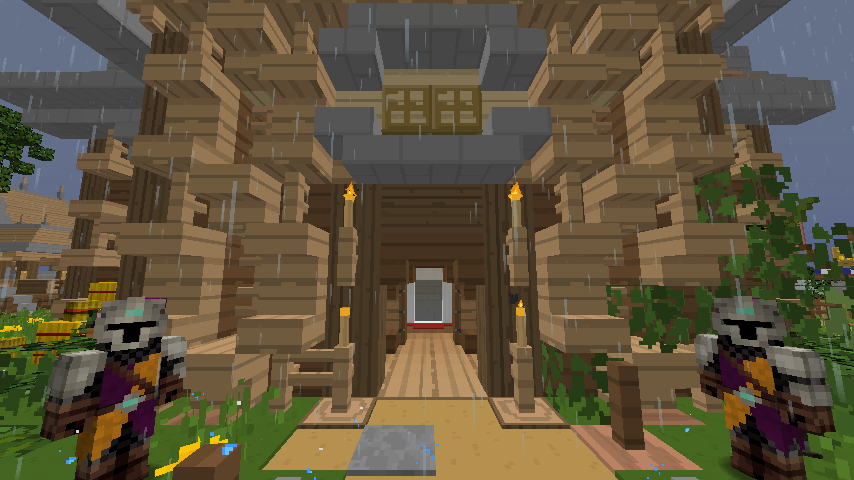 Alright, so you've walked into the building. Congrats, you're a big strong Lokan now! To meet up with your bigger, stronger Lokan friends in your Town, you'll need to walk into that white portal seen in the image above. Note that you'll have to be added to the Town first (ask your Town leaders to invite you, and accept the invite via chat)!
There's a lot more to see here than a portal, though. Let's take a look around spawn.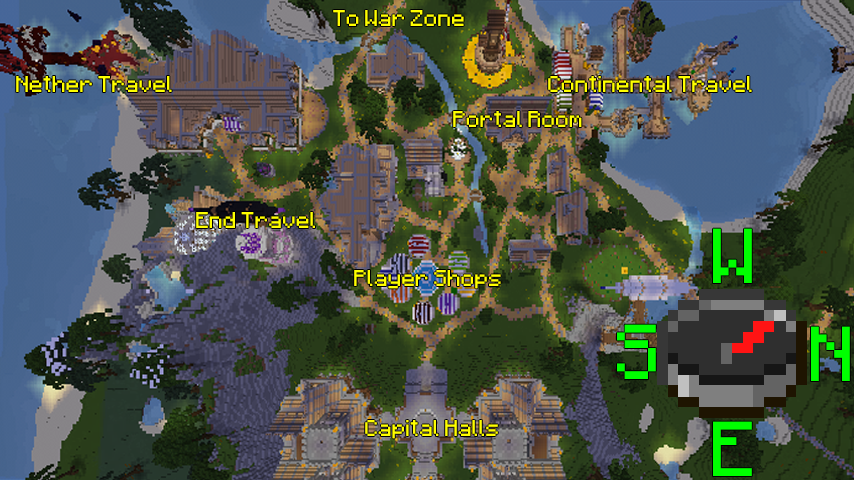 We've already been over the Portal Room, but let's take a closer look at the place, shall we?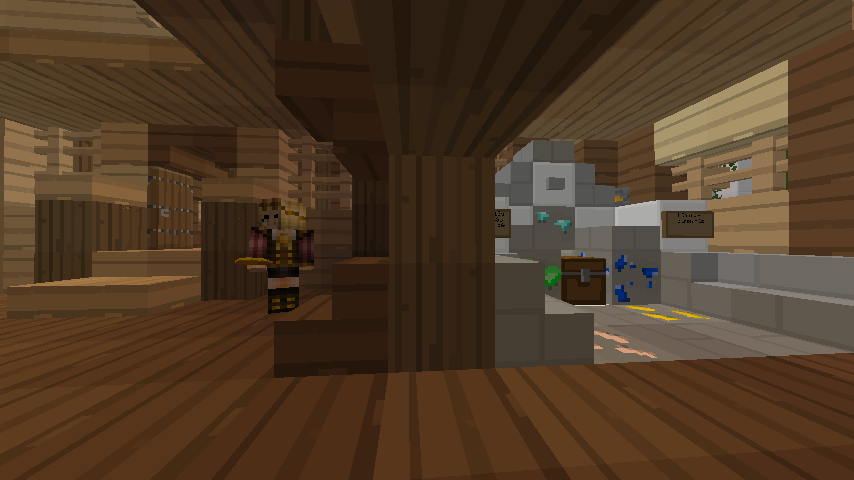 Take a left upon entering the building with the portal inside. Here you'll find a converting machine that takes your valuable gems and turns them into Power Shards.
Heading northwest, we can find the docks of Spawn, which allow you to travel to the three continents of Loka: Ascalon, Garama, and Kalros.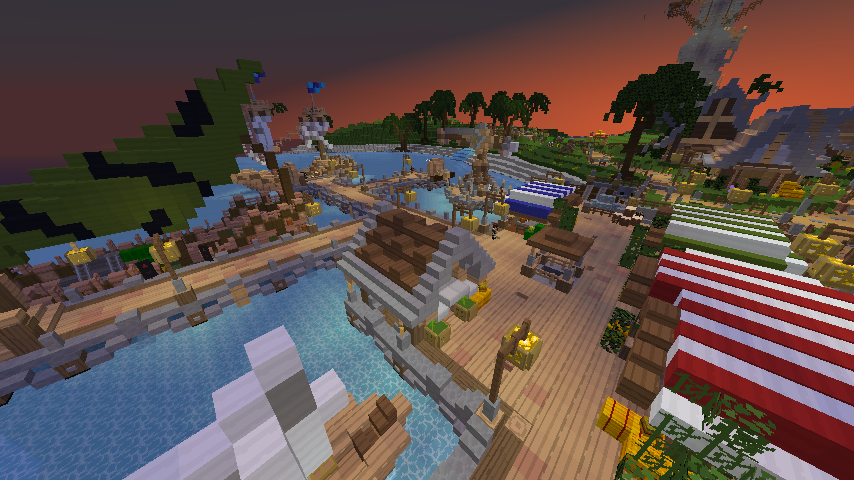 Heading east from the Portal Room, we can stumble into the Market, also known as the Player Shops. Here, players like you can put up goods and sell them to other players.
Still further east lies Capital Halls, where you can find the banners of all the various Lokan Towns, along with a lot of other cool stuff!
Southwest from the Portal Room is the path to the War Zone. In the War Zone lies the ships taking you to Rivina and Balak, where huge Town wars are held. Additionally, the War zone provides a way to quickly reinforce your allies in the midst of battle.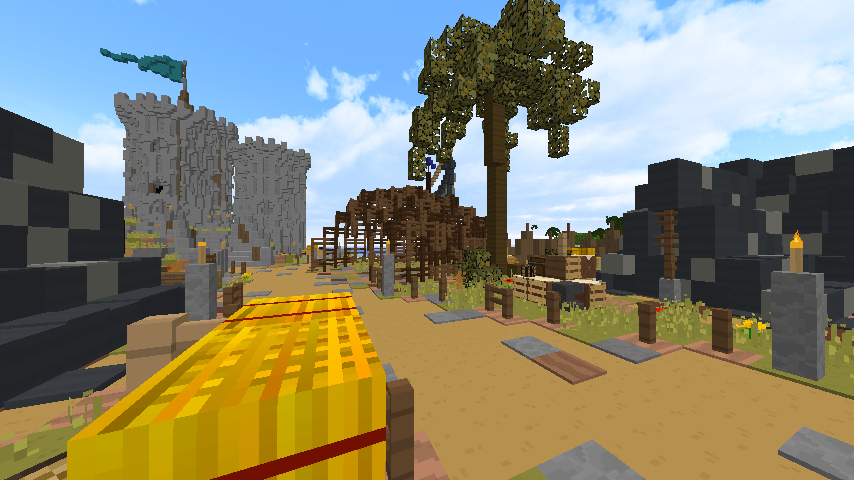 South from the Portal Room are the ships taking you to the End and the Nether. You'll have to climb a tower to reach the End ship, while the ship for the Nether is on a hellish port on the water.
There you have it, Lokan, you're ready to traverse Spawn!
Community content is available under
CC-BY-SA
unless otherwise noted.