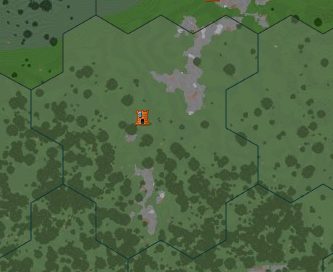 Territories are the hexagonal shapes that can easily be viewed on the
Loka Map
(also accessible via
/map
command in-game). When viewing a territory on the map there are several Icons you should pay attention to.
Note the hexagonal shapes, they represent the territory boundaries
Icons:
This icon represents a town's home territory. Located within is a defended TGen that claims it as a town. Towns cannot be directly attacked

This is a Claimed territory Icon, this means that a town has completed a Conquest Battle and has won the rights to this territory through the actions of conquest. When hovered over, it will annotate who owns the territory and who does not.

This icon represents a Bountiful Territory.

Territories Host access to resources based on the region they are a part of. For example, owning territory in the Ascalon Mushroom Island may grant you access to gather Brown Mushrooms.
Community content is available under
CC-BY-SA
unless otherwise noted.